For students
On this page you will find links, tips and information that are important and useful for info students. If you feel that something is missing, you can contact the current COOs of the study program or email informaatioverkostot@aalto.fi 💚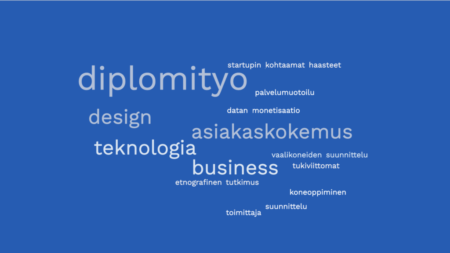 👥 Who to ask for help?
General study guidance, Personal Study Plan (HOPS), Studies completed outside Aalto University…
Tarja Timonen, Student Counsellor
tarja.timonen@aalto.fi
Accepting the Personal Study Plan, Thesis topic, Returning your thesis,  graduation…
Hanna Alve, Study Coordinator
hanna.alve@aalto.fi
Exchange studies, destinations, scholarships
Mari Dagnall, Study Coordinator
mari.dagnall@aalto.fi
Big problems, harassment, student rights, "escalation" to SCI-level
Mari Knuuttila, Head of Student Affairs
mari.knuuttila@aalto.fi
📢 Communication channels
Students have different groupchats, for example, there is a group for Master's students.
There are also communication channels for the Info Programme Manager and the Info COOs, where current information is distributed to Info students.
The groups and channels are usually easily accessed by tugging on the sleeves of other students, or for example the COOs of the moment!